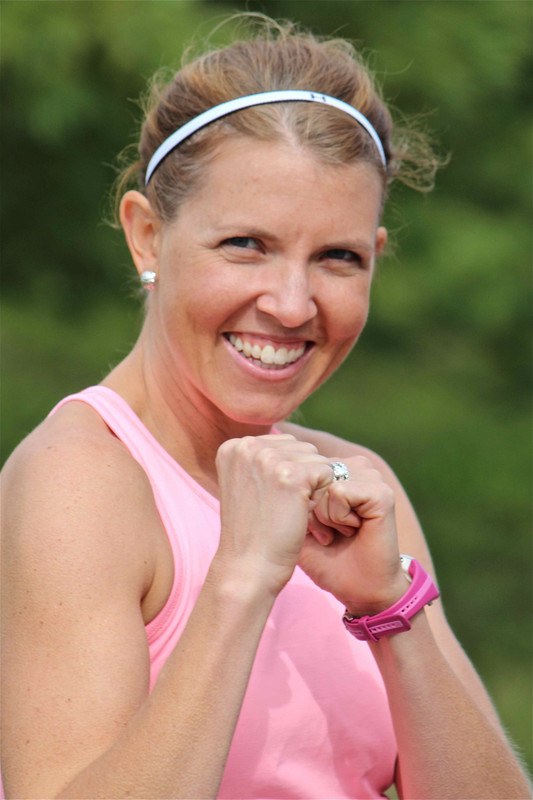 My name is Kara O'Connor and I absolutely LOVE empowering everyone I meet to wellness!  I'm a wife and mom to 3 kids, and I understand the difficulties of trying to juggle all the things… a healthy lifestyle, kids' school and sports schedules, and running here and there!
I've been working in the health and fitness industry since 1999.  I graduated from James Madison University in 2001 with a bachelor's degree in Science, concentrating in Exercise Leadership. I then went on to live and work in Sydney, Australia for a short time spreading my love of fitness. 
Upon returning to the US in 2002, I began working with a corporate fitness company all over the Baltimore metropolitan area teaching group exercise classes, personal training, and finally managing one of their corporate gyms.
In 2007, I knew it was time to start my own fitness business- KnockOut Workouts.  I was traveling to people's homes for personal training and small group sessions.  I also began contracting my services to Johns Hopkins University, and still today I teach several group exercise classes on a weekly basis for their faculty and staff on various campuses.  Regular exercise has been linked to an increase in employee productivity, as well as fewer sick days, and lower stress levels. In addition to teaching strength and cardio classes for JHU, I'm also out and about in my local community.  I've led some team building workouts, 'boot camp'-style outdoor workouts, also workouts for various charity organizations (i.e. Angel Park) and 5K warm-ups (most recently, for Mercy High School).  I LOVE getting people going, building comradery through movement- it is a huge part of who I am!!
In 2016, I received the Level 1 Sports and Exercise Nutrition certificate with Precision Nutrition.  I have really enjoyed working with clients on developing better eating habits, because what we consume is a large part of the equation when it comes to our overall health.  In many ways, the saying, 'We are what we eat!' is very TRUE!  We will figure out together what your body needs to function, because we all are different… your best friend's diet most likely will not work for you! 
Since the summer of 2017, I've been educating families during in-home classes on how to create a home free of toxic products, because sadly most household products on the market today are riddled with cancer-causing, endocrine-disrupting, chemicals.  Ultimately, you are the gatekeeper for your family!  And I love sharing easy ways you can start ditching and switching those products for more natural, plant-based alternatives.  PLANTS are more POWERFUL than we realize!
Think of 'Wellness' like a table… you need 4 legs for your table to function properly.  I believe overall wellness can be achieved when you look at all 4 dimensions: Movement, Nutrition, Emotional influencers, and Environmental factors- not just solely one factor.  I'd love to walk side-by-side with you on your health journey.  This is not just about getting healthy… it's about STAYING healthy for a lifetime!
Xo,
Kara